Independent building surveyors in your local area:
- Call Freephone from UK landline
0800 880 6264
or
- Call Freephone from UK mobile
0345 387 9387
or
- Click on the map
or
- Click on a link below
---
To view our latest publications online, click on the link below:
This Month's Property Newsletter
The latest Property Market Fact File
---
To find out more about the following types of property survey work carried out by Independent Chartered Surveyors of the propertysurveying.co.uk network, click on a link below:
Building Survey
Structural Survey
Major Defects Report
House Purchase Survey
Home Buyer Survey and Valuation
Single Fault Assessment
Mortgage Valuation
Property Valuation
Buildings Insurance Valuation
Onsite Acquisition Advice
Photographic Inspection Advice
Expert Witness Reports
Party Wall Work
Planning Advice
Building & Land Plans
Schedule of Condition
Schedule of Dilapidations
Project Management
New Build Assessments
Boundary Dispute Advice
0800 880 6264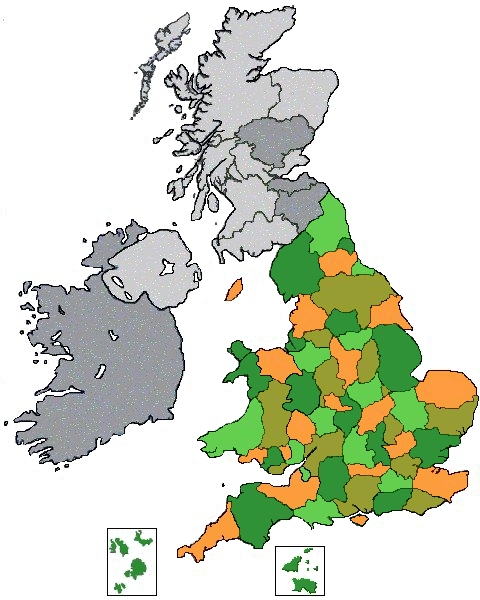 Chartered Surveyors on propertysurveying.co.uk provide house building surveys and other surveying services. These include full building surveys, homebuyers reports, house purchase surveys, major defects reports, matrimonial valuations and building reinstatement valuations (for your home insurance cover). Click on the map above to get the contact details.
We try to cover as many topics as we can related to property every month. If you have a suggestion for an interesting article, please let us know and we'll investigate.
Our newsletter is emailed to tens of thousands of subscribers around the country every month. Anyone can subscribe, not just estate agents, solicitors and other property professionals. We welcome feedback on the content of our newsletter - please let us know how we are doing so we can improve upon it.
If you click the link above, you'll also find previous newsletters and there is a link to subscribe. Subscribing is a two-part process - look out for an email asking you to confirm. There is an Unsubscribe message at the bottom of every newsletter, so you can unsubscribe by replying to the email at any time if the content is not what you want to read.
We do not allow anyone else access to our mailing list, nor do we sell on (or give away) the addresses, so you can be assured that you will not be bombarded by loads of junk mail or spam as a result of subscribing to our newsletter.
N.B. If you have subscribed but your newsletter has not arrived, please check your Spam filter and save us in your Contacts to ensure future issues go to your Inbox. If you change your email address, please let us know so we can update our records and ensure you don't miss any editions. Thank you.
About Us
If you want an Independent Chartered Surveyor with experience in the property profession to carry out a building survey, major defects report, structural survey or any form of pre-purchase survey and other professional work in England or Wales, you have come to the right place.
All the Surveyors connected to this site carry out residential house property surveys and building survey work for purchasers, and some carry out commercial property surveys and other associated work. All Surveyors on the propertysurveying.co.uk network are Independent Chartered Surveyors and Members of the Royal Institution of Chartered Surveyors (RICS).
Follow the advice from the Council of Mortgage Lenders, Which? magazine and most responsible organisations (including the government!): When buying a property, always get a Building Survey from an Independent Chartered Surveyor.